Help students, aspiring business owners, and families alike achieve their American Dream!
Across the nation, economic freedom is allowing businesses to invest, individuals to save, and communities to thrive. At The LIBRE Institute, we're focused on promoting economic freedom, giving the Hispanic community the tools it needs to be freer and more prosperous.
Your gift will help bring the ideas of individual liberty, the rule of law, and economic freedom to communities everywhere. We'd be honored to count you as a supporter.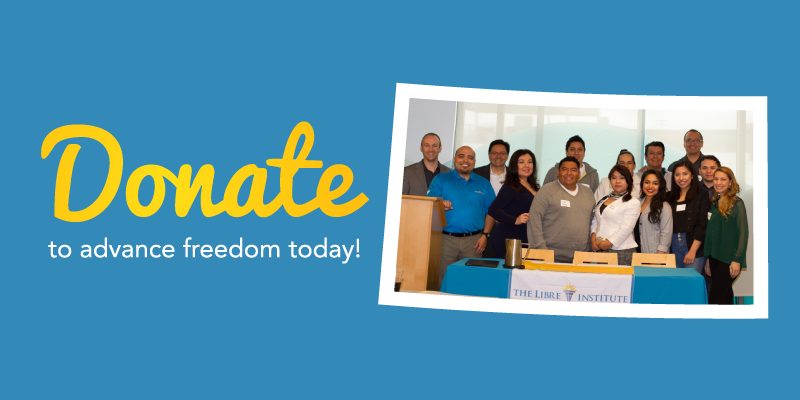 Do you have questions about your support, or our work? Please feel free to contact us via email or phone for more information:
703-650-1070 EXT. 321
info@libreinstitute.org
If you would like to make a contribution by mail, please make your check payable to Americans for Prosperity Foundation and send to:
Americans for Prosperity Foundation
1310 N. Courthouse Road, Ste. 700
Arlington, VA 22201
The LIBRE Institute is a project of Americans for Prosperity (AFP) Foundation. AFP Foundation is a section 501(c)(3) non-profit organization under the Internal Revenue Code (EIN 52-1527294). Contributions to AFP Foundation are tax deductible to the extent provided by law.