The LIBRE Institute Launches High School Diploma Initiative, Unveils New Website
Program Encourages Hispanics to Obtain a High School Education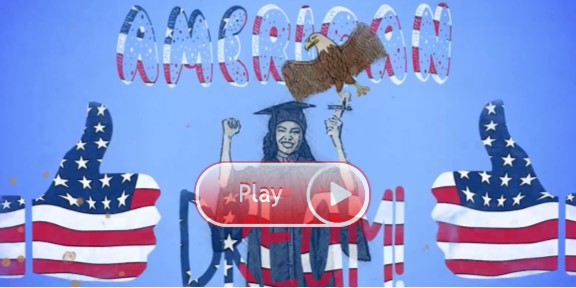 (Washington D.C.) – The LIBRE Institute today announced the launch of its official website, as well as that applications are now being accepted for the organization's High School Diploma Initiative (HSDI), which will enable selected applicants to prepare for — and take — the GED® test at no cost. The program is intended to ensure that Latinos who lack a high school education have an opportunity to obtain a Certificate of High School Equivalency and take steps to further their American Dream. The LIBRE Institute is now accepting applications through its new website at: http://thelibreinstitute.org.
The HSDI is designed to address the high number of U.S. Hispanics without a high school education — which hurts opportunities for families, puts additional stresses on our social and human service agencies, and strains the overall economy. Hispanics are the demographic with the highest number of adults without a high school education in the U.S.: a staggering 31 percent of Hispanics ages 18 and older in the U.S. do not possess a high school diploma.
For Hispanic adult learners, a high school equivalency credential could mean new opportunities for post-secondary education and employment. Earning their High School Equivalency Certificate would increase their earning potential – which helps lead to a more prosperous life. Hispanic workers age 25 and older with high school diploma earn 28 percent more per week than for those without a high school credential, according to the U.S. Bureau of Labor Statistics.
"Part of our mission at The LIBRE Institute is to provide the Hispanic community with the resources they need to succeed, prosper and gain greater economic opportunity. Through education, economic prosperity, faith, and family pillars, we improve the overall well-being and empower Hispanics to achieve the American Dream. The principles of freedom are best practiced once the individual has been empowered with the choice to take ownership of his or her talents and abilities," stated Ivette Fernández, National Director of The LIBRE Institute.
The HSDI provides selected students with an online, self-paced, learning platform that adapts to each individual's learning capacity; it is designed to equip Hispanic learners to take and pass the GED® test. HSDI Program Coordinators will work with all enrollees to facilitate program completion and increase the chances of success on the exam. The HSDI also includes a free market principles component. Interested residents of Florida and Texas are encouraged to consult The LIBRE Institute website, which contains important news regarding the HSDI and the application process.
"When my family and I could finally leave the fields, I always knew that if it was not possible for me to earn a High School Diploma, earning an equivalent would be the only way I was going to be able to go to college. It was not lost on me that at 17 years of age I was a high school dropout, working for little pay in the fields, with no prospects for a meaningful profession or career, yet 17 years later I was working as a White House staffer for the most powerful leader in the world. I thank my family every day for the help and ethics they provided me, and now – at The LIBRE Institute — we hope to do the same for our community," added Daniel Garza, Chairman of The LIBRE Institute.
The program is at no cost to selected participants. Applicants are asked to fill out an application, and complete an essay. Space is limited. Chances will depend on how many applications are received, as well as the merits of the application. This first phase of the HSDI program will be open to 100 applicants in Florida and Texas only, but future phases will be open to more students, from additional states.
For Interviews with a LIBRE representative, please contact Brian Faughnan, 703-678-4581 or Josh Rivera , 202-763-4428